For those of you who don't know my friend Kara and her adorable blog June and Bear, you're in for a treat. Actually even if you already follow June and Bear you're in for a treat…because Kara is here visiting My 3 Little Birds today. Check out my post over at June and Bear, too, and be sure to say hello!
And since I'm giving orders, I hope you'll also submit your entry today for another round of Captchouli! It's fun, I promise. And the winner gets FREE ad space on two blogs. Which I'm sure will add up to several cents in page views.
Turning things over to Kara now. Have a fantastic Wednesday everyone. Or is it Thursday? Oh well. Whatever.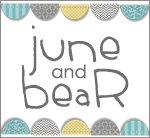 I currently live in my hometown, but left for 10 years before moving back. I lived in 6 different cities in 6 years. Most of my close friends from high school left and never came back. So I have some wonderful friends all across the country. From Denver to Boston. And I have some really wonderful friends here too.
But most of us are busy mamas. Our children are now the center of our universes and girls' night gets pushed aside.  For example, a group of four of us have been trying to get together for dinner for 4 MONTHS! Mary Lauren and I live a block away and we're lucky to see each other once a month.  So I figure it can't hurt to have as many friends as possible.
But it's hard to find new friends when you are all grown up.  Friendships don't just happen. Growing up, friendships may have developed out of common interests, but mostly through repetitive encounters. My best friend in elementary school lived down the street. We were inseparable until her family moved to Florida (I might still hold a grudge against her parents). We didn't realize until we were adults just how many interests we have in common. We didn't know that at 6.  We just spent every waking moment together. But limited time and demanding schedules often prohibit the repeated encounters necessary to foster a new friendship now.  Establishing a new friendship takes time and work and it feels remarkably like dating. And I was never one to put myself out there in the dating world.
There's a girl in June's class that she adores and talks about a lot. Her younger sister is just a couple of months older than Bear. Like in dating, I had been eying their mother. I liked the way she dressed, liked her interactions with her daughters, and all of the other superficial things that I was privy to during the 5-10 minutes of daycare pick-up. Eventually, we started chatting during said pick-up time. We seemed to hit it off pretty well and later exchanged numbers. And last weekend, we went on our first date. We took the littles to a local children's art festival. The littles had a blast and so did we. There's definitely second date potential.